Since I haven't been on a vacation in a while because of school, I decided to just share one that I went on in August 2011.
It started as a weekend trip to Seattle. This is one of my favorite cities in America, It has so many cool museums, and buildings! One night we took a Pike Place Market Ghost Tour. It was really fun, and not to scary so that kids my age can enjoy it! The scariest part was the gum wall. ( yuck! ) The guide that we had was very nice and I enjoyed learning about the history of Pike's Place. We went to a Greek restaurant called Lola. I had the lamb ka-bobs. They were delicious! If you go to Seattle, I recommend Lola. We also met my mom's friend Jessie from cakespy. My mom is
www.cookiemadness.net
.
The morning that we were supposed to switch " hotels ", We grabbed donuts at Top Pot, just about the best donut place in Seattle.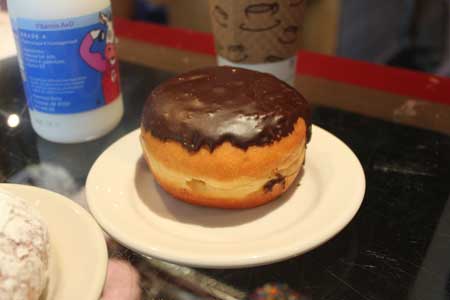 Then we went to the Space needle, and who do you think we saw there? The guide from the ghost tour! She worked at the Space needle during the day. The view was Fabulous! they had telescopes lining the edges, I used mine to get a better look at the cruise ships.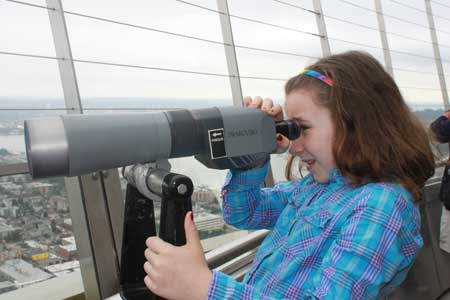 When we got back from the Space Needle, we packed up, called a cab and left for the next hotel.
" Our hotel is by the water." My mom told me. " Maybe we'll get a view." I said.
I didn't realize what was happening until we pulled up to a cruise port. I started asking things like, " Where's the hotel?" and " Why are we here?". Finally I managed to figure out that we were going on a 7 night cruise to Alaska!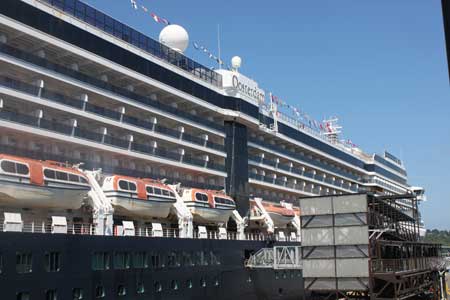 The ship's activities were things like trivia games, bingo, and culinary demonstrations. The captain even came to one of them. That was when I asked, " If he's here than who's driving the ship?"
My favorite restaurant was Cannaleto, an Italian restaurant near the Lido Deck. And while I was at the kid's club when my parents went to Pinnacle grill, I hear it has good steak. My favorite place on the ship was the Crow's Nest, a reading lounge where most of the trivia games were held. Entertainment was OK, I've seen better shows than the ship's actors but the illusionist was cool and the comedian was for sure the best.
As for the Main Dining Room and service... The Food at the Main Dining Room was pretty good, they had good steak. I didn't like the lobster because I don't like seafood, but i'm not saying it's bad. (I know, you're thinking " Why did she get lobster if she doesn't like seafood?") The service was one of the best parts of the cruise, cabin stewards always say hi in the hallway, the drink person in the Main Dining Room always knows what to get you, and Freddy, our waiter was so nice! The ports and excursions were fun to:
Juneau: Dog sledding and whale watching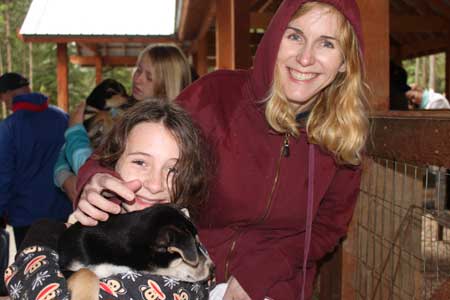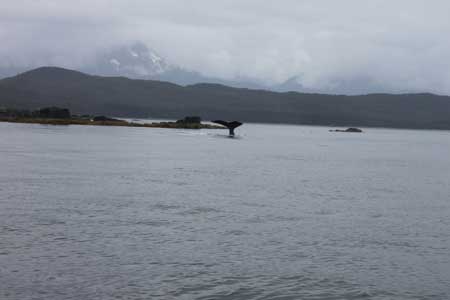 Sitka ( my favorite!)
Raptor Center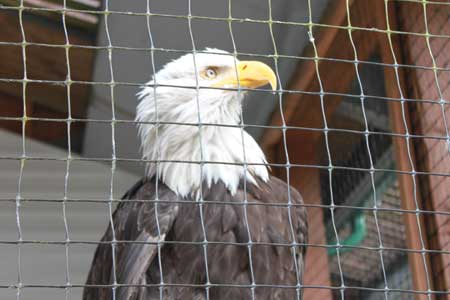 Ketchikan was pretty touristy, but we found a nice little preserves shop and a book store.
Victoria Canada was touristy to, but had some nice shops and a good restaurant called The Local Kitchen.
We went through Glacier Bay in the beginning, that was really beautiful, it had mountains ( sorta), Hills, and Glaciers ( duh ).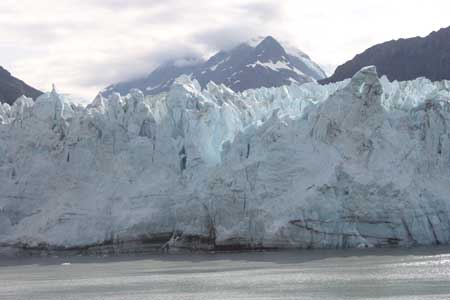 We did end up switching hotels and eating with friends at Belltown Pizza ( I also recommend this place) after the cruise. We ate lunch at Pike's Place Brewery, which is really good too.
So If you end up going on a cruise any time soon, I strongly suggest the Oosterdam